In album:

RSA School of Motoring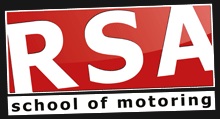 RSA School of Motoring

Address: Unit 81, Cookstown Road, Cookstown Industrial Estate Dublin 24, Co. Dublin Ireland
Phone: (01) 902 3100
Email: social@rsaschoolofmotoring.ie
Website: http://www.rsaschoolofmotoring.ie

RSA School of Motoring is a Dublin based driving school that specialises in the delivery of the EDT syllabus and driving test preparation. They have male and female approved driving instructors available to provide driving lessons in both manual and automatic dual-controlled vehicles anywhere in Dublin.
Commentaires
Ajouter un commentaire
S'il vous plaît connectez-vous pour pouvoir ajouter des commentaires !